Here is material related to the 1964 Flood!
We will be posting photos, videos, and literature related to the 1964 flood.
Here are some materials regarding the 1964 flood:
Literature and scientific documentation.
Videos documenting the flood and response.
Presentations from the Gathering.
Here was the run of the show, with the participants and their contact information: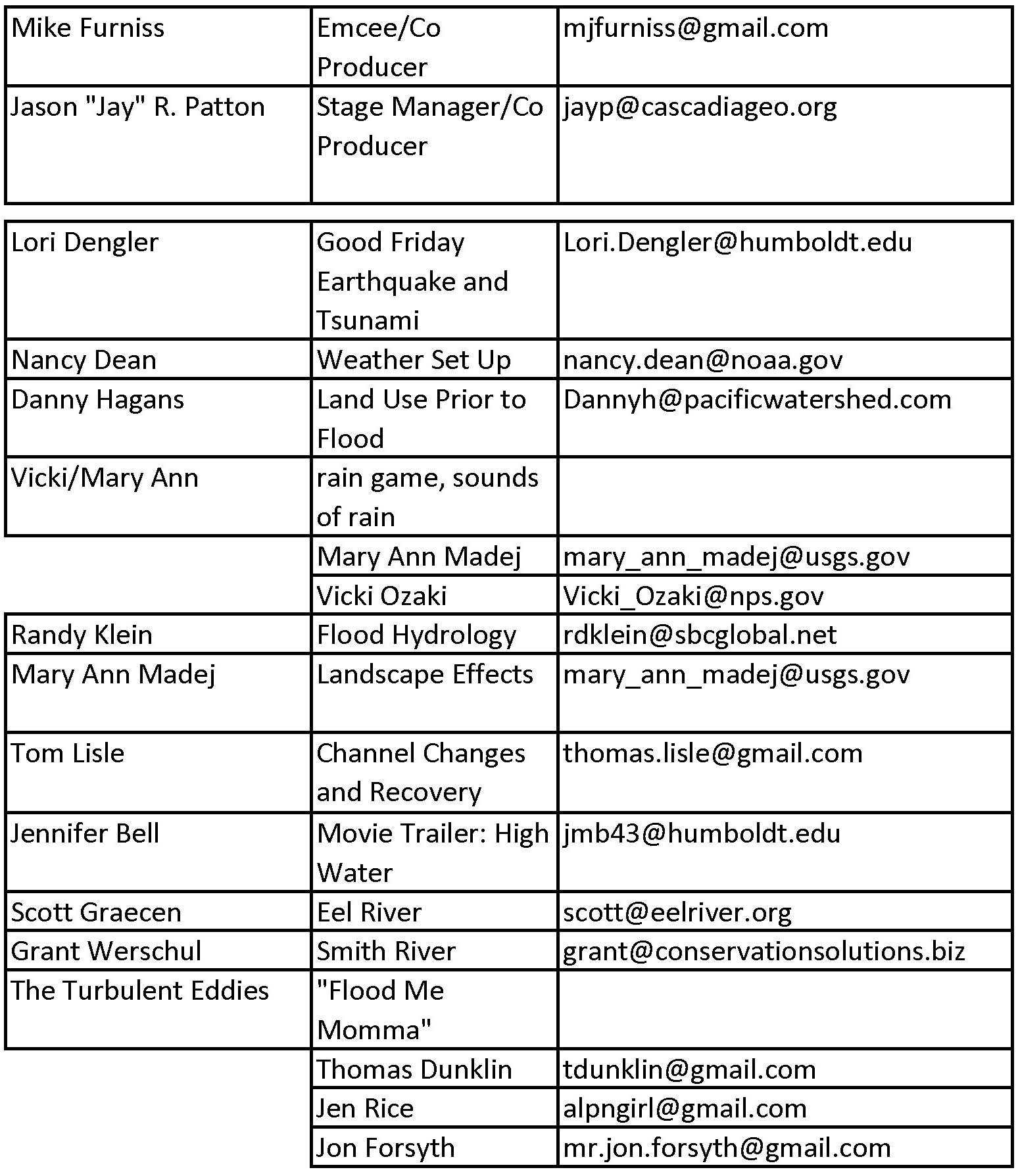 Thanks go to Greg Rumney, who provided video and still imagery for our slide show. Visit his website to see the images from the slide show (sorry, we cannot post them).
Thanks also go to Jennifer Bell and Ted Okell for providing the trailer for their film, "High Water." Please visit their facebook page to learn more about when their release date arrives.
Thanks also go to Scott McBain, of McBain Associates, for providing us the highest quality version of the Cal Trans Video. Here it is in mp4 format (850 MB).
Here is the Planning Committee:
Mike Furniss (co-producer)
Jay Patton (co-producer)
Lori Dengler
Thomas Dunklin
Sam Flannagan
Danny Hagans
Randy Klein
Andre Lehre
Tom Lisle
Mary Ann Madej
Vicki Ozaki
Bill Trush
Sheri Woo
The Poster for our Gathering:
Arcata Theatre Lounge web page for this event.